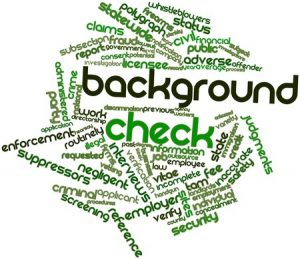 Credit checks involve someone looking to see what types of credit you use, how long your accounts have been open, and whether or not you've paid your bills on time. Credit checks lead to a person's credit report which is a compilation of information about the way a person handles debt.
A credit report contains personal information that might be of value to certain people: your address, where you work, whether you've been sued or arrested, whether you've had a home foreclosed or vehicle repossessed, and if/when you filed for bankruptcy. Typically, credit checks are done by lenders and potential employers or landlords to evaluate applications for credit, loans, insurance or renting a home. The information found in a credit report can also matter to couples who are planning to get married or divorced and need to know certain things about each other that they haven't been forthright in telling one another in person.
Generally, credit checks are mostly associated with employers who want to hire workers. They want to hire the best, most trustworthy people they can, especially if the job involves working with money and/or sensitive information. Employers would want to run credit checks on potential hires to get a true idea of how they handle their own money and personal affairs. Credit checks can be useful in order to limit theft and embezzlement. They also provide a picture of a person's overall trustworthiness.
Basically, credit checks help people make decisions about you. Banks want to know whether or not you're a good candidate for their mortgage loan, landlords want to know you'll pay your rent in full and on time, and potential employers want to know they can trust you with money and sensitive information. And, in some cases, family members use credit checks to discover information about fellow family members who are trying to hide something from them.