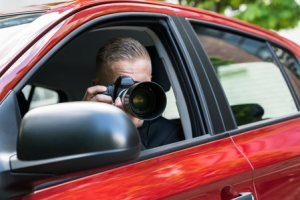 Oftentimes, people hire a private investigator as a last resort. They've had their suspicions about another person, and want to get to the ultimate truth. But they can't do it on their own, so they hire an objective third party to find out what's really going on.
What should you take into account when hiring a private investigator? For starters, you should be able to summarize what you want to know in a couple of sentences. For instance, you could come up with something like, "I want to know if my spouse is cheating on me with so-and-so, and, if so, I want pictures or a video as evidence." This sort of clear and concise goal is something you can then communicate to the investigator.
When talking with a potential investigator who will work on your behalf, ask about their credentials. How long have they been doing what they're doing? Are there references you can check? Does your budget match the price(s) for their services? Have they done similar searches before? What is the overall time frame to expect for results? Are they licensed, bonded and/or insured?
Trusting your gut feeling is something to consider– do you feel like this person is someone you can work with? Will they have your best interests at heart?
Typically, there will be a written contract drawn up for you to look over. It should concern deadlines, fees, frequency of reports and estimated costs so you're well informed. Basically, don't be afraid to ask questions so that you and your private investigator understand each other well and don't have any odd surprises down the line.
Finally, keep in mind that just because you hire a private investigator doesn't mean the overall case is going to turn out the way you expect or hope it will. You're still obligated to pay them for their time and efforts.