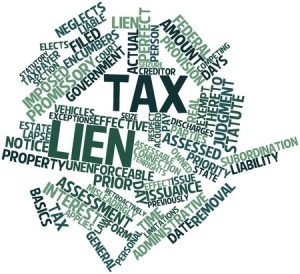 Specialty Private Investigators often deals with tax lien records. When a person fails to pay their taxes, the government can place a "lien" on their property in order to secure the payment of such taxes. In other words, if Mr. Joe Average owns a home in Pittsburgh, PA, but hasn't paid his income taxes for a couple of years, the government is going to want to get their money…so a tax lien essentially forces Mr. Joe Average to pay his taxes or else risk losing his house. Tax liens attach to property and they also appear on credit reports.
In general, tax lien records are made public. Specialty Private Investigators can look them up for you when you're trying to find out information about someone's financial situation. Looking up tax lien records typically involves dealing with a county clerk since all state and federal tax liens are filed in either the county where the person lives or the county where the person owns real property.
Tax lien records usually include the amount of money owed on the lien as well as the type of taxes owed and/or the years or time periods that make up the balance.
How can a private investigator come in handy with regards to tax lien records? Sometimes the publicized address is different from the actual address, and a private investigator may have access to proprietary databases not available to the public. He or she can help figure out correct ownership as well as whether or not there are liens involved.
One of Specialty Private Investigators of Pittsburgh's main types of detective work is the search for information on cheating spouses. When a marriage is in trouble and there are kids involved, one spouse often wants a certain amount of monetary support while the other wants to withhold or hide their money so the other one "doesn't get it." A private investigator, therefore, uses several data searches to objectively determine a person's true assets. Their work can involve searching for tax lien records, bankruptcy records, and other relevant information.
Specialty Private Investigators offers a free consultation. Please call 412-650-8550 or email spiinc99@aol.com.